Assisted Living in San Clemente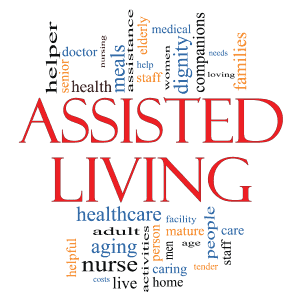 Assisted living facilities come in many shapes and sizes.  When selecting an assisted living facility, there are a variety of criteria to consider, including:
Size
Amenities
Activities
Ratio of caregivers to residents
Transportation
Dining
The type of assisted living facility that a resident requires when they are active and healthy differs significantly from the best choice in assisted living for a resident with less mobility and greater need for help in daily living.
One end of the spectrum is the larger assisted living facility that offers residents a wide range of activities including gyms, large dining facilities and a choice of independent living and assisted living services.  These assisted living facilities are a good choice for active seniors.  These facilities typically have a caregiver to resident ratio of 1 caregiver to 9 to 15 residents, as residents do not need significant help with daily living activities.
The opposite end of the spectrum is a skilled nursing facility.  Here, the residents require a great deal of care which is delivered in an institutional setting with meals taken in the resident's room and little or no activities for engagement and entertainment.
In between these two choices, exist residential care homes, or board and care homes.  Typically, these homes have six residents sharing a private home with 2 or 3 caregivers.  This assisted living facility offers a homey environment which provides line-of-sight care.  A residential care home is a good choice for residents who do not need a gym, swimming pool or other facilities, who require help with daily activities but do not require the extensive services of a skilled nursing facility.  Often, a larger assisted living facility will refer residents who require more assistance than they can provide to a residential care home.
Rosehaven III Care Home is a residential care facility that offers line-of-sight care for six residents in a private home in San Clemente.